Welcome to Year 2 
Croeso i blwyddyn 2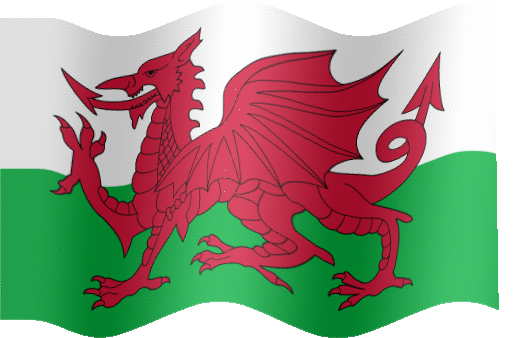 .
Well my lovely class have done it once again . Who knew that we could be an prouder of them but yet again they have surpassed themselves during their first overnight school residential. We are overwhelmed by their determination , friendship, resilience and humor . As a class teacher, I have never been prouder of their achievements. 
From walking around Chasewater on the hottest day of the year; working in teams to ensure everyone was well looked after and prepared to putting up their own tents and making their own lunch every single child was a credit to themselves this school and their parents and carers . 
Bendigeddig blwyddyn dai - Well done year two 
New learn its for a new half term . Its really important that the children know these by heart.
Children will also be tested on their 5 and 10 times tables as well as their 3 times tables for their clic tests.
Last terms learn its are below, children should already know these be heart.
8+3=11        9+3 =12    9+4=13      8+4 =12    7+4 =11
How well have we done this year? 
How well have we done this year ? You may well be asking... Our wonderful minions have done it again  and have surpassed themselves with their SATs results and teacher assessment levels . I am so very proud of them! As always , it is so important to make our very best efforts with all our work and yet again , our children haven't failed to impress us . A huge WELL DONE for all the continued hard work the children have made throughout the year. For the nitty gritty detail of how well our children have done , please look out for the school reports which will be heading your way in July alongside Parents evening .   
Forest Friday will continue to be held weekly and this half term will feed into the children's topic on Gardening in our local area. The children will be visiting Pacific nurseries as well as the Holly Bush Centre . As always children are constantly supervised and their safety is our priority at all times. If you have any concerns regarding any of our trips , especially in the current climate , please do not hesitate to contact us at school to discuss any concerns you may have.
Homework
Home work will be issued every Wednesday and will be expected to be returned by Tuesday the following week.
Please note that if homework is handed in late there is a chance that it may not be marked due to time constraints of change over being a day. Please ensure that homework is completed and returned on time to avoid this . 
Homework for the summer term is fitness based. Please encourage your children and your family to get into the great outdoors and take advantage on the many opportunities for exercise,  fresh air and activities our fantastic town has to offer. 
PE and Swimming days
Swimming every Tuesday
              PE every Thursday
Please make sure your child has appropriate footwear for this session and if your little lady wears tights to school please also provide a pair of socks for the PE lesson.
This week year two took to our barge Toucanna to take part in the nationwide garden bird survey. The RSPB ask schools and individuals to take part in the survey each year to track how our British birds are fairing each year.
We discovered that Blackbirds were the most common birds seen in year two , closely followed by the Jackdaw.  A big thankyou to Mr Brazier for helping us to get on and off the barge safely for our first barge lesson of the new year. 
Hurray , spring has sprung and we are hoping to resume our fortnightly library visits in the summer term. Look out for advice slips coming home to let you know when we are heading off for our next library adventure. 
http://lovelibrarieswalsall.co.uk/locations/brownhills-library-2/
Big Maths - I am aware that some parents and carers have been having difficulty logging onto Big Maths for their children. Please find the log on link here . The user name is your child's first name and last name with no spaces and correct capitals . The password is Mr/Miss,Surname,1! no spaces.
EG , User name: BobJones  Password:MrJones1!
Purple Mash log on   Username: yr2   Password: password
If you would like to be shown how to log on to any of these websites please don't hesitate to pop in . We are more than happy to help 
The dreaded S word!
This year the government have agreed to postpone the Spelling Punctuation and Grammar element of the Statutory Assessment Tests. The reading , writing, arithmetic and reasoning papers are still in place and will be carried out in the Summer term. 
As part of the reading assessment , for children to reach the expected standard required , they are asked to be able to read over 90 words in a minute. While for some of our more confident readers this will not pose a problem , for others this is quite a challenge. Please read as often as you can to your child , share familiar stories together and allow your child to read to you. Choose books they enjoy and talk about the language used in the books that the child may not come across in their day to day lives. Most importantly repeating stories is a great way of learning language patterns and sentence construction so don't worry if your child chooses the same books over and over again. Let them enjoy the familiar story , the silly voices and the happy endings .
If you would like to know more about how you can help your child with their reading , please contact one of us at school . We are always happy to help!